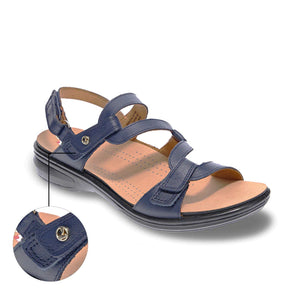 Look no further for standout style-- the much-loved Miami sandal has become a seasonal staple. With a unique zig-zag strap configuration and three points of adjustability, Miami hugs the foot and ensures a snug fit that's both comfortable and flattering.

Features a removable comfort footbed and a slip-resistant outsole.

Heel height approximately 1.25".