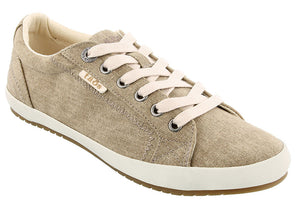 These canvas lace-up sneakers will quickly become the star of your wardrobe. 



Star is a fresh take on the canvas sneaker and are perfect for running around town. 



Features lacing which delivers a custom fit, removable footbed with Soft Support and a flexible sole. Heel height is approximately 1 inch.