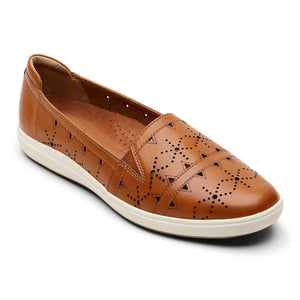 Find your sunshine in the Bailee shoes.

Radiating a free-spirited attitude, the shoes' starburst- accents and crafted stitching add unique eye appeal to the soft, burnished leather.

The Eco Selects Recycled EVA footbed, relaxed forefoot and superior arch support make you feel as great as you look.

The heel height is 1.25 inches.